History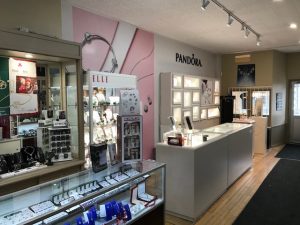 Burns Jewellers has been your trusted jeweller in the Ottawa Valley since 1925. It is a family-owned business with roots deep into the community and is now run by third-generation owner Tom Burns.
Burns Jewellers carries as much Canadian made jewellery as we can and pairs this choice with the highest level of customer service. In this way, we have been steadily building our loyal customer base for generations, and will soon be celebrating 100 years in business. This is a rarity in any business and one we at Burns Jewellers are very proud of.
Of course, inventory and service are always appreciated but it is in-house expertise where we built our business. Our Goldsmiths can repair and renew any pieces you have and create a one-of-a-kind piece for you from a simple chat or drawing. It is here that we excel. We're not just retailers, we are expert jewellers.
We have many services on-top of repair and custom jewellery such as engraving, watch battery and band replacement as well as buying advice and recommendations for those wanting a little help choosing a perfect piece. We can deliver your jewellery to you and all this comes with the 95-year commitment to quality, trust and service we work hard on every day.
To serve our clients better, and because our way of doing things has been so appreciated, we opened our second store in Carleton Place in 2017. You'll find the same service and expertise there as an extension of our Perth store. We have the ability to transfer any inventory, service or advice inter-store, making it more convenient for you.
At Burns, we know the area and we know our clients. We are a foundational part of the Ottawa Valley, having been here for almost a century. We hope to be your family's jeweller for the next 100 years, and will always work to make that happen.
Tom Burns.
Two Convenient Locations
Carleton Place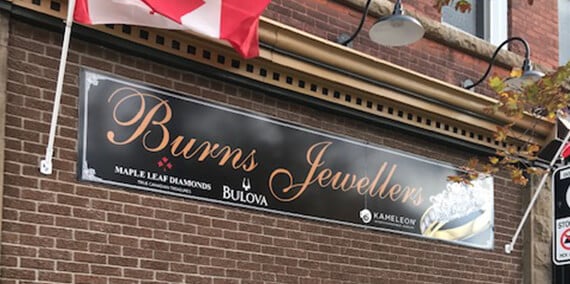 115 Bridge St.
Carleton Place ON
K7C 2V4
613-621-4466
Perth
66 Foster St.
Perth ON
K7H 1S1
613-267-4466